Support for Veterans

Have you been treated unfairly?
If you are a serving CAF member, RCMP member, Veteran, family member or representative and you feel you have been treated unfairly by Veterans Affairs Canada, or you would like information about programs and services that may help, the Office of the Veterans Ombudsman is here to help.
Submit your complaint
Services for Veterans
Information / Referrals: We can help you navigate the often complex Veterans Affairs Canada system by providing information about benefits and services, your rights and redress options, and by referring you to the right service for your needs.
Complaint resolution: We can help address your complaint if you believe you have been treated unfairly by Veterans Affairs Canada. Every attempt is made to resolve complaints quickly and informally.
About the Office of the Veterans Ombudsman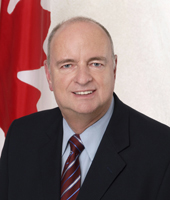 Veterans Ombudsman, Chief Warrant Officer
Guy Parent (retired).
Read biography
The Veterans Ombudsman works toward ensuring that the sacrifices of Canada's Veterans and their families are recognized through the provision of services, benefits, and support in a fair and timely manner. The Ombudsman plays an important role in raising awareness of the needs and concerns of Veterans and their families.
The Ombudsman is an impartial and independent officer, reporting directly to the Minister of Veterans Affairs Canada. This independence is essential to ensure that the commitment to stakeholders is honoured.
As an independent voice, the Ombudsman works to ensure the fair treatment of Veterans, their representatives and their families, in accordance with the Veterans Bill of Rights.
Toll free from within Canada: 1-877-330-4343
Date modified: