New opportunities...new challenges...everyday they arise, but do we act on them?
Ottawa - June 4, 2014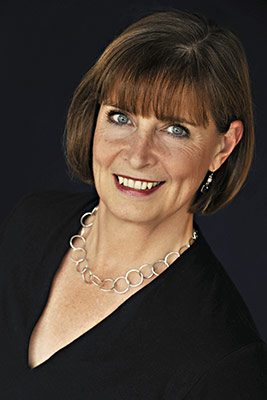 I have been a public servant for 25 years and have always sought out roles where I could work with a dynamic team to make a difference. Yes, make a difference. This has led me to work in diverse areas, such as national/international sport, learning and workplace well-being, service delivery and social media policy, and the not-for-profit sector.
When the opportunity arose to become the Deputy Veterans Ombudsman and Executive Director of Operations at the Office of the Veterans Ombudsman (OVO), it struck a chord – this was an opportunity to make a difference at a critical time.
As an independent voice, the work of the Veterans Ombudsman is essential to making real change happen for Veterans and their families – from the calls taken in our call centre to help those with a complaint, to facilitating access to programs and services via information and referrals, to our evidence-based research reports, this is important work.
The calls we receive on a daily basis illustrate the need for an objective voice outside of the "system" that can support Veterans, especially those who are still not aware of what benefits they are entitled to or how and when to apply for them.
Veterans have served their country with distinction both domestically and internationally. The longstanding moral obligation to treat Veterans with respect and fairness is real to Canadians, and how it is carried out has important implications for our national security and our economic well-being.
Could there be a more exciting time to be a part of the OVO team than right now? I think not. I sense the winds of change blowing, especially after the recent release of the House of Commons Standing Committee Report on the New Veterans Charter.
I look forward to getting to know you and working with you to ensure that Veterans and their families receive the services that they need.
Sharon Squire
Blog Comments
Please add your comment below. Remember if your submission is a complaint about your circumstances please use the Submit a Complaint section.
Important Notice
View Important Notice Details

By participating, you are taking personal responsibility for your comments, your username and any information provided. To protect your own privacy and the privacy of others, comments containing personal information will not be published. "Personal information" means information about an identifiable individual that is recorded in any form. It may include, but is not limited to: name, address, email address, race, ethnic origin, medical and employment history, and identifying numbers. Note as well that the views or opinions expressed about another individual are considered personal information about and belonging to that individual.
Privacy Notice
View Privacy Notice Details

Provision of the information requested on this form is voluntary. It is collected under the authority of the Veterans Ombudsman Order in Council P.C. 2007-530. The information is collected for the purpose of providing an opportunity for the public to provide input on issues identified in the Veterans Ombudsman's blog. Personal information that you provide is protected under the provisions of the Privacy Act.

The Act provides you with the right to access and request correction of your personal information.

Your personal information will be stored in Personal Information Bank number VAC PPU 210.

If you have any questions, contact our Access to Information and Privacy Coordinator.
Comments
Ron Cundell said:
Glad to see you have some experience in the Service Delivery Sharon. These are two words that are very often foreign to VAC. Might be a good first project for you to work on. Especially when it comes to VAC working with Service Providers that are a very essential part of veterans lives. Ask around the office and someone will give you my contact info if you'd like to have a chat.
June 5, 2014 12:42 PM
Sharon Squire - Deputy Ombudsman
Thank you for the offer; I will be in touch. Looking forward to our discussion.
June 5, 2014 4:46 PM
Tammy said:
Fantastic Blog. It is a great pleasure to have Sharon join our team.
June 5, 2014 9:48 AM
Date modified: