A moving experience I will never forget
Netherlands - May 7, 2015
Currently traveling in the Netherlands for the Commemoration Ceremonies of the 70th Anniversary of their Liberation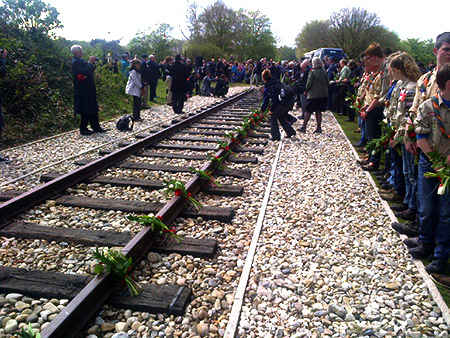 I just lived through another moving experience as we visited Kamp Westerbork Museum today, where we took part in a private flower-laying ceremony at National Westerbork Memorial. So much so that I wanted to share it with the Veterans' Community.
Kamp Westerbork was a refugee, detention and transit camp during the Second World War, which was liberated by Canadian troops. It was the departure point for the death camps of Poland, such as Auswitch.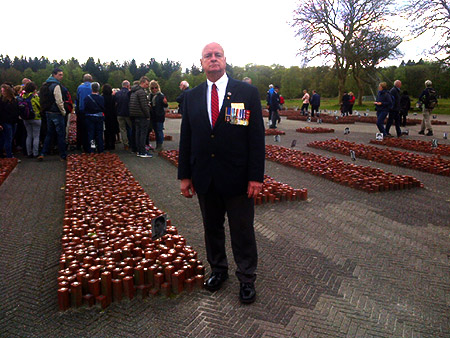 The 102,000 people who departed for their last journey are represented by that many brownstones laid down in the original assembly square area. The stones of different sizes represent the various ages of those sent to their death.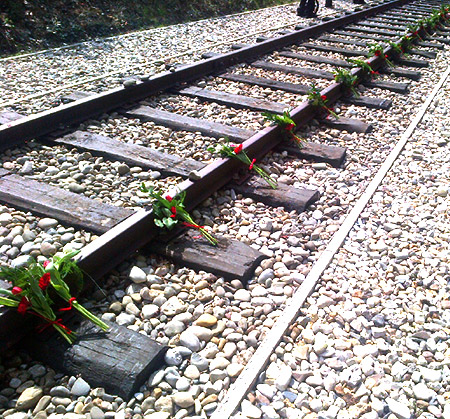 All Canadians present deposited flowers on the train rails that led towards death camps. The rails have been raised and twisted so that they symbolically will never be used again.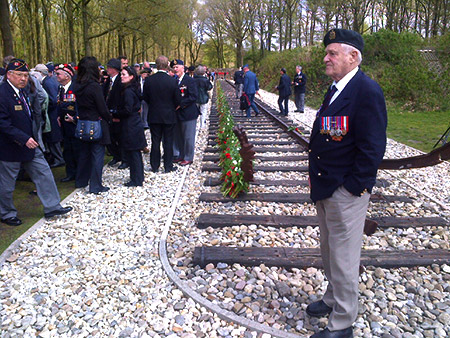 A Canadian soldier who participated in the liberation of the camp provided a detailed account of the event. A Rabbi told the story of a couple with a 5 year old child who were here at the time and he ended by telling us that he was that child seventy years ago. This undoubtedly held profound memories for our Veterans. Very moving indeed!
Guy Parent
Blog Comments
Please add your comment below. Remember if your submission is a complaint about your circumstances please use the Submit a Complaint section.
Important Notice
View Important Notice Details

By participating, you are taking personal responsibility for your comments, your username and any information provided. To protect your own privacy and the privacy of others, comments containing personal information will not be published. "Personal information" means information about an identifiable individual that is recorded in any form. It may include, but is not limited to: name, address, email address, race, ethnic origin, medical and employment history, and identifying numbers. Note as well that the views or opinions expressed about another individual are considered personal information about and belonging to that individual.
Privacy Notice
View Privacy Notice Details

Provision of the information requested on this form is voluntary. It is collected under the authority of the Veterans Ombudsman Order in Council P.C. 2007-530. The information is collected for the purpose of providing an opportunity for the public to provide input on issues identified in the Veterans Ombudsman's blog. Personal information that you provide is protected under the provisions of the Privacy Act.

The Act provides you with the right to access and request correction of your personal information.

Your personal information will be stored in Personal Information Bank number VAC PPU 210.

If you have any questions, contact our Access to Information and Privacy Coordinator.
Comments
There are currently no comments for this post.
Date modified: