Warmest wishes for the Holidays
Ottawa, ON - December 18, 2015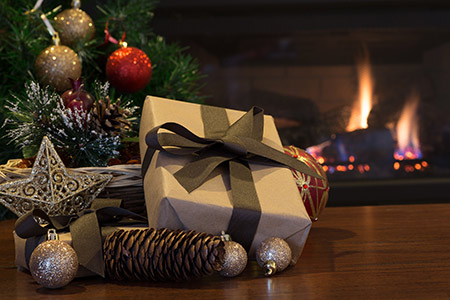 With the holidays upon us, I want to take the opportunity to wish peace, joy, and good health to all of our Veterans, serving members and their families.
Canadians are well-known for their kindness and hospitality so I'd like to encourage everyone, as we come together with loved ones this Holiday Season and partake in treasured holiday traditions, to have a special thought for those who are serving our country over the holidays, and for their families. I'd like to thank them for their service and I wish them all a safe return home.
I am always touched by the spirit and strength and by the generosity of our serving members over the Holiday Season, and will share with you on social media some great examples of that over the coming days.
Looking back on 2015, I think of the positive steps forward we've taken toward improving the support for Veterans and their families, and I think of the work that remains to be done to ensure they get the care and support that is needed. With the upcoming New Year, we have the opportunity to continue the momentum and with the right vision, we have the opportunity to make meaningful change for Veterans and their families.
On behalf of my team at the Office of the Veterans Ombudsman, I wish you and your loved ones the very best this Holiday Season and continued health and happiness in 2016.
Guy
Blog Comments
Please add your comment below. Remember if your submission is a complaint about your circumstances please use the Submit a Complaint section.
Important Notice
View Important Notice Details

By participating, you are taking personal responsibility for your comments, your username and any information provided. To protect your own privacy and the privacy of others, comments containing personal information will not be published. "Personal information" means information about an identifiable individual that is recorded in any form. It may include, but is not limited to: name, address, email address, race, ethnic origin, medical and employment history, and identifying numbers. Note as well that the views or opinions expressed about another individual are considered personal information about and belonging to that individual.
Privacy Notice
View Privacy Notice Details

Provision of the information requested on this form is voluntary. It is collected under the authority of the Veterans Ombudsman Order in Council P.C. 2007-530. The information is collected for the purpose of providing an opportunity for the public to provide input on issues identified in the Veterans Ombudsman's blog. Personal information that you provide is protected under the provisions of the Privacy Act.

The Act provides you with the right to access and request correction of your personal information.

Your personal information will be stored in Personal Information Bank number VAC PPU 210.

If you have any questions, contact our Access to Information and Privacy Coordinator.
Comments
Concerned said:
So here's hoping that in the New Year common sense will prevail over administrative obstacles such as those associated with cumbersome treatment benefits approvals. Why is it that VAC will fund marijuana but requires additional justification for prescribed medications including Tramadol for post operative pain for a pensioned condition? Seems like there is much to do to overhaul the medication and treatment benefit grid for veterans. It remains heading into 2016 in our opinion that VAC is merely an insurance company. Thankfully, as my spouse is an annuitant we are eligible for PSHCP plan supports while he recovers from surgery. Relying on VAC for ease of access to necessary short term treatment benefits is an exercise in frustration and futility.
December 22, 2015 12:31 AM
Date modified: