Table of Contents
A Message from the Ombudsman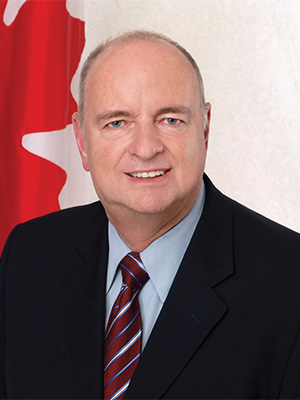 With Canada's 675,000 Veterans spread across the country from coast-to-coast-to-coast, few areas are untouched by the realities and challenges facing Veterans and their families. From one-on-one meetings to stakeholder engagements and town halls, the concerns of Veterans and their families that I hear are real and need to be addressed.
I am particularly pleased that in both Budget 2016 and Budget 2017, the Government directly addressed several of my recommendations (although not every aspect of them was addressed), including increasing the Disability Award to a maximum of $360,000, increasing the Earnings Loss Benefit to 90 percent of gross pre-release military salary, eliminating the time-limit for spouses and survivors to access vocational rehabilitation, expanding access to the Military Family Resource Centres, improving outreach to families, closing the seam for transitioning members, and providing additional support directly to the caregivers of ill and injured Veterans through the new Caregiver Recognition Benefit. In fact, in Budget 2017, the Minister of Finance declared: "These measures are informed by mandate commitments, stakeholder consultations, as well as the work of the Veterans Ombudsman." He then went on to quote directly from an op-ed that I had written earlier in 2017 in which I reflected that six of the items in the Minister of Veterans Affairs' Mandate Letter are based on my recommendations, and three of these were addressed in Budget 2016.
However, there still exists unfairness in many areas. One that particularly concerns me is service delivery. This is about the quality of communications, the level of complexity and the reduction of wait times for benefits, so that the entire Veterans Service Experience is more transparent and responsive to Veterans' needs. Putting in place a simplified and efficient Veteran-centric service-delivery approach will require continued collaboration to ensure that even the most complex cases get the right level of support and that all Veterans are treated fairly.
During the past year, I have found that the keen interest of parliamentarians to engage in making change happen for Veterans and their families continued. Whether before the House of Commons Standing Committee on Veterans Affairs (ACVA) or before the Senate Subcommittee on Veterans Affairs (VEAC), no one shied away from the hard lifting required to produce reports with recommendations. This year, I presented them my view about the importance of keeping a laser-like focus on outcomes. Their openness speaks volumes to the current priority given to Veterans' issues on Parliament Hill, as well as to the need for this focus to continue.
In July 2016, I was honoured to participate in the 100th Anniversary of the Battles of the Somme and Beaumont-Hamel in Newfoundland and Labrador and express my gratitude as a fellow Canadian Veteran. The pride and appreciation felt by community members for the sacrifices and courage of the Royal Newfoundland Regiment 100 years ago was palpable.
In closing, I thank all of the individuals and organizations who have collaborated with us during the year. It is your experience and knowledge that keeps us focused on the right issues, making our frontline and systemic work in tune with the needs of Veterans and their families. I thank also the members of my Advisory Council whose insight clearly informs our priorities and guides our decisions on future direction. Finally, I thank my team for your commitment and dedication.
Guy Parent
Veterans Ombudsman
A Word from our Deputy Ombudsman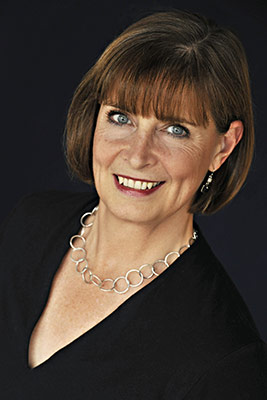 The past year was another busy one at the Office of the Veterans Ombudsman (OVO). It demanded the best from all team members and I believe that we rose to meet its challenges and moved the bar forward for the benefit of Canada's Veterans and their families.
Among the many initiatives and activities undertaken by the OVO :
Review on Supporting Ill and Injured RCMP Members and their Families;
Report on Fair Compensation to Veterans and Their Survivors for Pain and Suffering;
Aon Hewitt Report: Risk Assessment – Benchmark of Benefits for Disabled Veterans under the New Veterans Charter;
Research Study on Determinants of Successful Transition;
Joint Transition Project of the Veterans Ombudsman and the DND/CF Ombudsman concluded;
Support to Military Families in Transition Review; and
Actuarial analysis to inform our position leading up to Budget 2017.
Along with our many activities and initiatives in 2016-2017, we also launched Operation Revitalization for our frontline team in Charlottetown. We took this step because as Veterans' cases become more complex, our Ombudsman Service Representatives are faced with heavier workloads. Our objective was to streamline our process, simplify file work and reduce effort for certain types of cases, while improving the quality of our services. At the same time, we implemented a process for escalation of complex cases that need timely resolution and initiated the development of a new file management system. We also updated our website to make it easier for Veterans and their families to navigate its pages and find the information that they are looking for. This included the launch of the online complaint form. Finally, we initiated innovative ways to reach out to Veterans and their families across the country, such as the Facebook Live Town Hall event in March 2017.
In conclusion, I also want to thank the OVO team for your commitment and dedication to our Veterans and their families. Your efforts have resulted in many great successes; We have chosen to present a few of them in this report, including success stories from our clients.
Sharon Squire
Deputy Ombudsman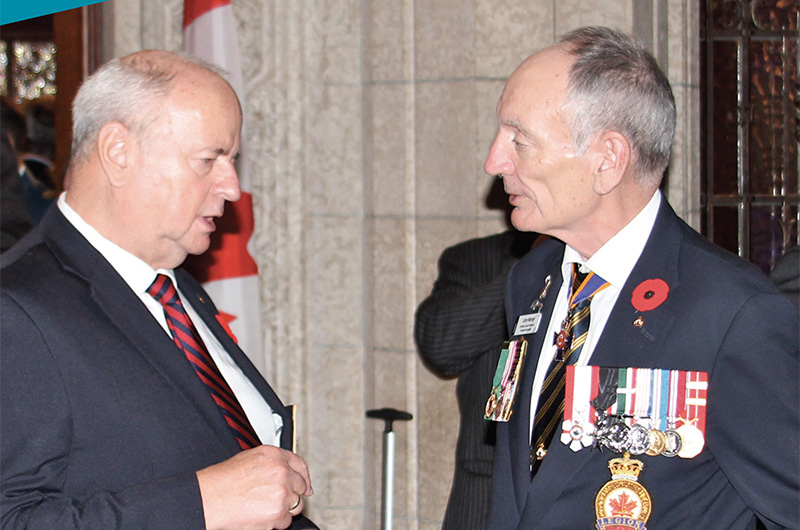 How We Help
Who We Are
The Veterans Ombudsman (VO) is an impartial and independent officer within the Government of Canada who advocates for Veterans' rights. He and his Office work to ensure that Canada's Veterans, serving members of the Canadian Armed Forces CAF and the RCMP , and other clients of Veterans Affairs Canada (VAC), are treated respectfully, in accordance with the Veterans Bill of RightsFootnote1 , and receive the services and benefits that they require in a fair, timely, and efficient manner.
As the only federally-mandated voice of Veterans, the Ombudsman plays an important role in raising awareness of the needs and concerns of the entire Veterans' community.
Who We Serve
The Office of the Veterans Ombudsman ( OVO ) assists members of the Veterans' community, as well as other clients of Veterans Affairs Canada (VAC):
Veterans of the Second World War and the Korean War
Veterans of the Canadian Armed Forces ( CAF - (Regular Force and Reserve Force)
Serving members of the CAF (Regular Force and Reserve Force)
Veterans of the RCMP
Serving members of the RCMP
Immediate family members and caregivers of any of the above-mentioned groups; and
Survivors of Veterans.
What We Do
Assist – Inform
…those who call for help, by providing necessary information and by facilitating referrals to service providers who can best help them.
Address complaints
…from those who believe they have been treated unfairly by VAC or other service providers.
Conduct research
…to produce reviews and reports containing recommendations to address systemic issues that can potentially affect many other Veterans and their families.
Provide advice
…to the Minister of Veterans Affairs and Parliamentary Committees on issues of importance to Veterans and their families.
"Veterans need hope for their future. They deserve no less."
How We Carry Out Our MandateFootnote2
Our work is carried out through:
evidence-based analysis and reporting;
a foundation of fairness that can be objectively measured in terms of the adequacy, sufficiency and accessibilityFootnote3 of benefits and services; and
best practices outlined by the International Ombudsman Association and the Forum of Canadian Ombudsman.
The Veterans Ombudsman Advisory Council
The Veterans Ombudsman Advisory Council (VOAC)Footnote4 is a group that provides advice to the Veterans Ombudsman on issues related to his mandate. Council members assist in promoting the well-being of all Veterans by identifying emerging issues of importance to the Veterans' community and by providing advice to the Ombudsman on how best to approach those issues. In addition, council members help raise awareness of the Office and liaise with Veterans' organizations so that they too can have a voice at the Advisory Council.
Members:
Pierre Allard
Heather J. Armstrong
Reverend James H. Brown
Stacey de Savoye
Larry Gollner
David M. LeBlanc
Jim Lowther
Luc O'Bomsawin
Dr. James Popplow
Dr. Heidi Sveistrup
"Together we can make a difference."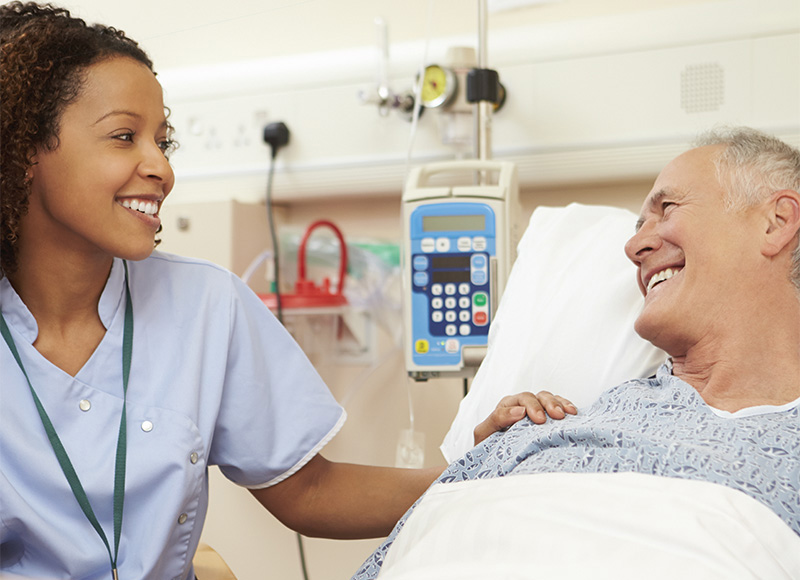 "I have often said that the well-being of the Veteran is inextricably linked to the well-being of the family. When a member serves in the military, the entire family serves as well. The impact of a member's illness or injury is, similarly, felt by the whole family."
Making a Difference for Veterans and their Families
Getting a Veteran Placement in a Long-Term Care Facility
A Veteran was rushed to the hospital after falling at home. While there, worsening dementia combined with limited mobility made it impossible for the Veteran to return home. A few years earlier, the Veteran requested a bed in one of three facilities with beds reserved for Veterans, but somehow, there was still a six-month wait. Frustrated, the Veteran's daughter contacted my Office for help. My Office contacted VAC, and we were able to get the Veteran's request approved, and shortly after, the Veteran was given a bed.
"When it comes to service delivery, a Veteran should only have to tell his/her story once. Services should be based on the Veteran's needs and be delivered in a timely, holistic way."
Helping a Veteran Dependent Benefits
A Veteran had been paying child support for two years. Originally denied Dependent Benefits by VAC, the Veteran was finally approved but only compensated for one of the two years. After several attempts to resolve the issue, the Veteran contacted my Office. We were able to tell the Veteran which documents were missing from his file, and we were able to contact Ancillary Benefits and resolve the issue. The Veteran was retroactively compensated.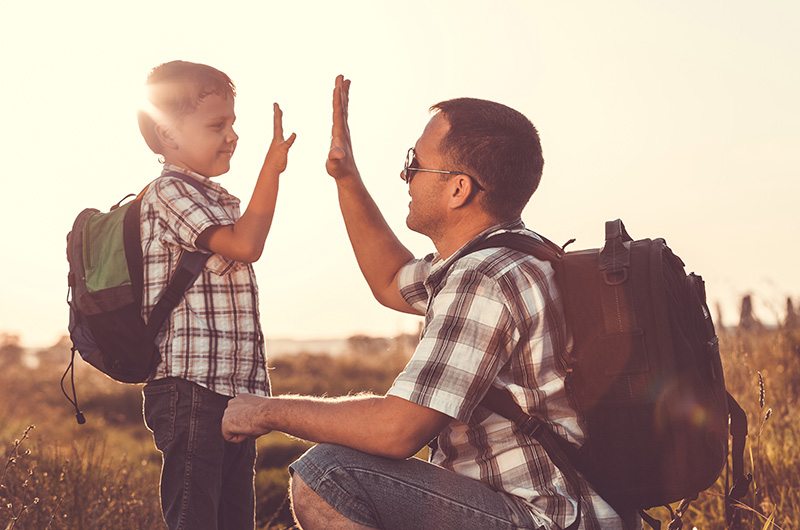 Aiding a Veteran Get the Equipment They Need
When a VAC case manager visited a Veteran suffering with cervical degenerative disc disease at home, they immediately recommended a new shower, stair lift, lift chair, walker and scooter. Even with the case manager's recommendation, the Veteran's request was denied. When the Veteran contacted my Office for help, we discovered that the equipment was denied based on the recommendation that the Veteran's disability assessments were not significant enough to impair mobility. Following our intervention, which included discovering that the Veteran's conditions had been grandfathered at a higher assessment level, the Veteran was able to get the required equipment.
Reimbursement for PTSD Treatment
A Veteran reached out to my Office after being denied a reimbursement for post-traumatic stress disorder (PTSD) treatment. Before seeking treatment, the Veteran said: "I contacted VAC to make sure my treatment would be refunded. They said all I needed to do was submit a paper claim." The Veteran's claim, however, was denied. The reason? VAC only pays for psychologists or psychiatrists who are registered VAC providers. The Veteran felt unfairly treated and contacted my Office for help. My Office intervened and spoke with a case manager who was able to reimburse the Veteran and also find them a VAC registered treatment provider.
Repayment for Long-Term Care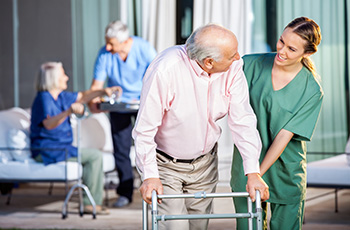 When a Veteran was admitted to a longterm care facility, the Veteran's family had no idea that VAC covered these costs. They applied for a retroactive reimbursement, back to the date the Veteran was admitted, but the request was denied. After attempting a second level appeal, they contacted my Office for help. What we discovered is that to be eligible for Long-Term Care reimbursements, Veterans are expected to contact VAC the moment their needs change and before being admitted to a longterm care facility, unless it's an emergency. After speaking with a manager from the Department, we were able to show how the circumstances were out of the Veteran's control and, therefore, considered urgent. The Veteran received a complete reimbursement for the long-term care expenses.
"Delivering high quality services on a timely basis to Veterans and their families is a key component of Veterans Affairs Canada's responsibility."
Getting a Veteran Mobility Aids
A Veteran with several degenerative diseases and terminal cancer contacted VAC when they began losing mobility. The request for a much-needed wheelchair and standard walker was denied. "I never wanted to take advantage of the system. I need this stuff to maintain contact with the outside world," the Veteran said. The Veteran's attempts to appeal were denied, so the Veteran contacted my Office for help. When we looked into the matter, we discovered that VAC claimed that there was missing medical evidence linking the equipment to the Veteran's pensioned condition. We spoke to the case manager who reviewed the file and agreed that the request should be approved. We were happy to inform the Veteran.
"Veterans have earned Canadians' respect and gratitude for their service – including putting their lives on the line for Canada – and deserve the best care and support that we can give."
Assisting a Veteran with Their Case Manager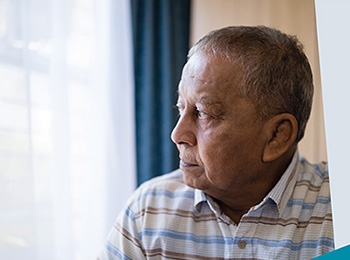 A Veteran battling anxiety needed a doctor to complete a questionnaire for a totally and permanently incapacitated (TPI) Earning Capacity Assessment, but after moving to a new city, the Veteran had a hard time finding a doctor. The Veteran tried to contact their case manager many times to discuss the situation, but there was a breakdown in communication. When the Veteran contacted my Office, we investigated and discovered that it had been a while since the Veteran was last contacted. After speaking to the Department, the Veteran was finally contacted and satisfied with the outcome.
How We Process Complaints
Our frontline team is assisting Veterans and their families with navigating the often complex VAC system by providing information, referring to the right service and addressing complaints. Every attempt is made to resolve complaints quickly and informally.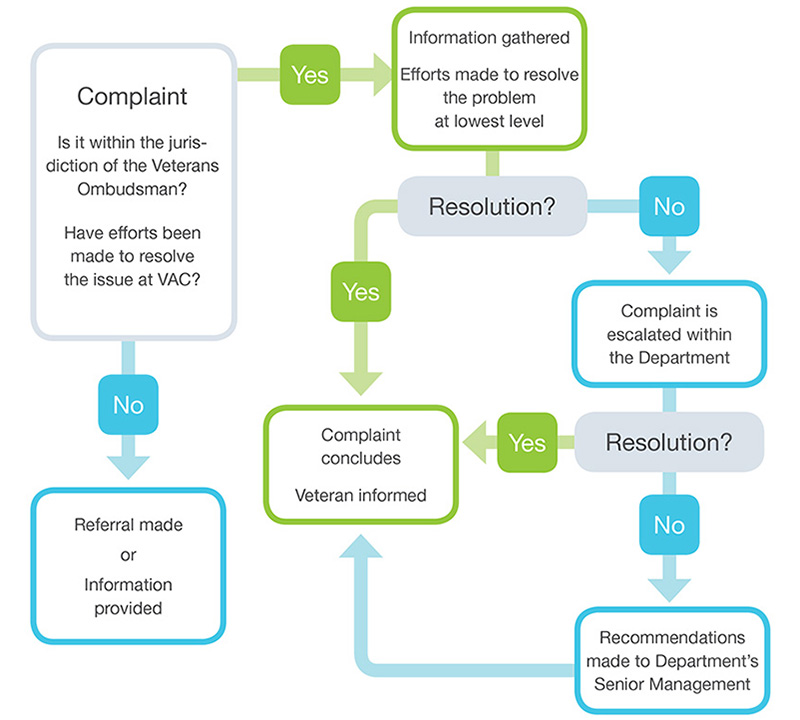 Alternative text for the graphic above

How We Process Complaints

Complaint

Is it within the jurisdiction of the Veterans Ombudsman?
Have efforts been made to resolve the issue at VAC?

No

Referral made or information provided

(end of process)

Yes

Information gathered
Efforts made to resolve the problem at lowest level

Resolution?

Yes

Complaint concludes
Veteran informed

(end of process)

No

Complaint is escalated within the Department

Resolution?

Yes

Complaint concludes
Veteran informed

(end of process)

No

Recommendations made to Department's Senior Management

Then

Complaint concludes
Veteran informed

(end of process)
2016-2017 At a Glance
Service Delivery
How our clients reached us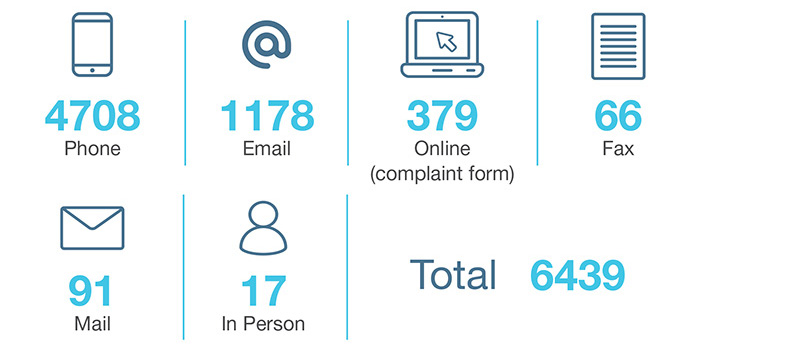 Alternative text for the graphic above

How our clients reached us

Phone: 4708
Email: 1178
Online (complaint form): 379
Fax: 66
Mail: 91
In Person: 17
Total: 6439
Alternative text for the graphic above

1812 files addressed in 2016-17
1595 files created in 2016-17

Information on these files:

Type of client

Former Regular Force: 63%
Regular Force: 11%
Former Reserve Force: 7%
Survivor/Family: 6%
Traditional Veteran: 4%
Not Provided: 2%
Civilian: 2%
Former RCMP: 2%
Allied Veteran: 1%
Reserve Force: 1%
RCMP: 1%

Gender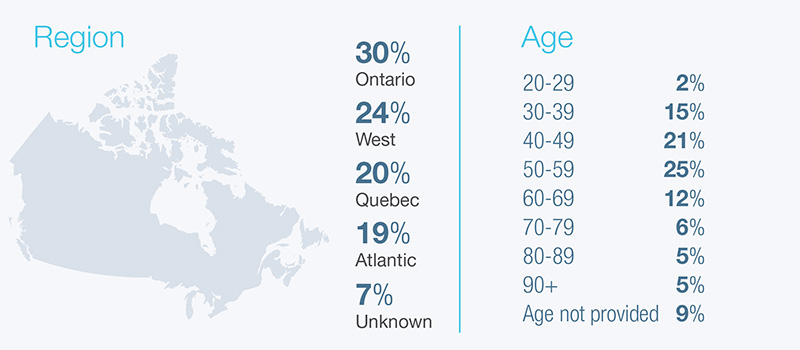 Alternative text for the graphic above

Information on these files (continued)

Region

Ontario: 30%
West: 24%
Quebec: 20%
Atlantic: 19%
Unknown: 7%

Age

20-29: 2%
30-39: 15%
40-49: 21%
50-59: 25%
60-69: 12%
70-79: 6%
80-89: 5%
90+: 5%
Age not provided: 9%
Issues related to:*
Accessing benefits under the New Veterans Charter (NVC)
44%

Disability Award
Earning Loss
Rehabilitation

Accessing benefits under the Veterans Health Care Regulations (VHCR)
27%

Prescription Drugs
Veterans Independence Program (VIP)
Related Health Services

Accessing benefits under the Pension Act
5%

Disability Pension
Survivor Pension

Veterans Review and Appeal Board (VRAB)
5%

Decision Outcome
Service Delivery

Bureau of Pension Advocates (BPA)
3%

Service Delivery
Decision Outcome
*Most recurring issues
Promotion and Engagement
Digital Media
Website
Twitter
Facebook
36,650
Visitors

Tweets
2,200
Followers
(33% increase)
755
Posts
4,200
Fans
(22% increase)
Traditional Media
4
Media Advisories
7
News Releases
Outreach Events
6
Stakeholder
meetings
5
Town Halls
Facebook Live Event
March 21, 2017 we reached 14,000
Main discussion topics at stakeholder meetings
Simplified transition process
Communication and coordination
Turnaround times
Complexity
Veteran ID card
Adaptation to changing needs (age, mental health, long-term care)
Immediate access to medical records and care for Veterans and their families
Strategic Review and Analysis
The Office provides evidence-informed analysis to support decision-making. We consult with Veterans and stakeholders, publish blogs, reviews, reports and infographics and make recommendations on key issues of concern to Veterans and their families. In 2016-2017, the following publications highlighted issues of concern and made recommendations for improvement:
Reports and reviews
Infographics
Outcomes and Impact through Parliament
On May 17, 2016, the Veterans Ombudsman appeared before the House of Commons Standing Committee on Finance in support of the measures in Bill C-15, The Budget Implementation Act that aligned with several recommendations he had made in his October 1, 2013 Report on the New Veterans Charter and his August 19, 2014 Report on the Permanent Impairment Allowance and the Permanent Impairment Allowance Supplement:
increasing the Earnings Loss Benefit to 90 percent of an eligible Veteran's military salary;
changing the Permanent Impairment Allowance grade determination;
replacing "Totally and Permanently Incapacitated" with "Diminished Earnings Capacity";
raising the Disability Award to $360,000; and
increasing the Death Benefit to $360,000.
On the following day, May 19, 2017, Deputy Ombudsman Sharon Squire appeared on behalf of the Veterans Ombudsman before the Senate Standing Committee on National Security and Defence's Subcommittee on Veterans Affairs (VEAC). The message delivered was that the changes put forward, especially those to the Disability Award, would have a positive impact on all Veterans receiving benefits under the New Veterans Charter.
As well, other changes, such as those to the Earnings Loss Benefit and the Permanent Impairment Allowance, would provide greater life-time financial security to relatively few Veterans; but they are the Veterans who are the most vulnerable and have the greatest need for support. The Bill received Royal Assent on June 22, 2016.
On March 29, 2017, the Veterans Ombudsman appeared before VEAC to address the topic of the Requirement for a Defined, Professional and Effective Transition Process. In his remarks, he emphasized that the transition process out of the Canadian Armed Forces (CAF) needs to be as rigorous as the recruiting process into the CAF. He outlined the transition process needed for releasing members and their families to begin a new life with purpose – a life tailored to their needs and offering the best future possible whether they are retired, employed, in school or a volunteer. Several of these elements were included in Budget 2017.
Veterans Ombudsman Commendation
The Veterans Ombudsman, in consultation with his Advisory Council, awards the Veterans Ombudsman Commendation in recognition of individuals and groups exceptional dedication, hard-work and selfless motivation to Canada's Veterans and their families.
The 2016 Commendations were awarded to: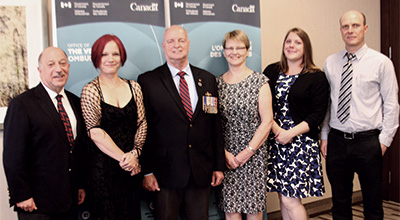 The Royal Canadian Legion, Ontario
Command – Leave the Streets Behind program
Category: National organization or group
Allan De Genova
Category: Local organization or group
Lorne McCartney (posthumous)
Category: Lifetime Contribution
Jenifer Migneault
Category: Individual
The Office of the Veterans Ombudsman's quality, evidence-informed work has resulted in action on many of its recommendations and increased fairness for Veterans and their families. In the coming year, we will continue to monitor the implementation of benefits announced in Budgets 2016 and 2017, and we will be focusing our work on Veterans' well-being. We will be taking a good look at:
the continuum of care challenges faced by many Veterans today as they require more care;
Veterans' service delivery experience, including its quality of communications, level of complexity, and the timeliness of responses;
Veterans' transition from military to civilian life, including the experience of families.
We will also keep on our diligent work processing complaints and helping Veterans and their families navigate VAC's complex system. As part of our commitment to continuously improve our services, we will evaluate the performance of our service delivery by launching a feedback survey.
I will also be continuing an outreach program with meetings across the country with the Veterans' community because it is through listening and sharing knowledge with each other that we are advancing our efforts towards solutions. As well, I will accept every opportunity presented to meet with individual parliamentarians and appear before parliamentary committees to better inform key decision-makers on critical Veterans' issues that need their attention.
An increased focus on how we communicate with Veterans and their families will define our communications activities this year. While continuing to try to maximize our traditional media reach, we will also expand our social media footprint and engagement via Instagram and Facebook Live events, as we did last year at a public Town Hall in Orleans, Ontario.
I look forward to working with the Veterans' community, my Advisory Council and my team in the coming year. The bar has moved forward on Veterans' issues. Let's take it to a whole new level in 2017-2018!
Guy Parent
Veterans Ombudsman
Financial Statements
As per the 2016-17 Report on Plans and Priorities, the Veterans Ombudsman planned spending was $5.3 million for fiscal year 2016–2017. The actual authorities at the end of fiscal year 2016-17 were $5.2 million.
Planned Spending and Treasury Board Authorities 2016-2017
| Organization | Salary | Operating | 2016-17 Planned | 2016-17 Authorities |
| --- | --- | --- | --- | --- |
| Office of the Veterans Ombudsman | $2,881,800 | $877,900 | $3,759,700 | $3,759,700 |
| Veterans Affairs Canada (provision of services to the Office) | $645,426 | $294,408 | $939,834 | $939,834 |
| Employee Benefit Plan | | | $606,683 | $505,728 |
| Net Adjustments (inc. Collective Bargaining) | | | | $130 |
| Totals | | | $5,306,217 | $5,205,392 |
Veterans Ombudsman Program and Operational Expenditures 2016-2017
| Program or Operational Requirements | Expenditures |
| --- | --- |
| Salaries and Wages | $2,533,894 |
| Total Salaries and Wages | $2,533,894 |
| Transportation and Communications | $219,108 |
| Information | $27,424 |
| Professional and Special Services | $380,186 |
| Rentals | $11,988 |
| Purchased Repair and Maintenance | $12,365 |
| Utilities, Materials and Supplies | $23,934 |
| Acquisition of Machinery and Equipment | $24,005 |
| Other | $37 |
| Total Operating Expenditures | $699,047 |
| Total – OVO | $3,232,941 |
2016-2017 Veterans Affairs Canada, Program and Operational Expenditures for the Provision of Services to the OVO (Excluding Internal Services)
| Program or Operational Requirements | Expenditures |
| --- | --- |
| Salaries and Wages | $661,277 |
| Operating Expenditures | $143,136 |
| Total | $804,413 |
2016-2017 Summary of Expenditures
| | |
| --- | --- |
| | Expenditures |
| Office of the Veterans Ombudsman | $3,232,941 |
| Veterans Affairs Canada (provision of services) | $804,413 |
| Employee Benefit Plan | $505,728 |
| Other (Paylist Allocation, WFA, etc.) | $87,100 |
| Total expenditures | $4,630,182 |