We work to ensure that Veterans and their families are treated fairly and have access to the programs and services that contribute to their wellbeing. We also study and recommend ways to make these programs better.
If you are a serving CAF member, RCMP member, Veteran, family member or representative and you feel you have been treated unfairly by Veterans Affairs Canada, or you would like information about programs and services that may help, the Office of the Veterans Ombudsman is here to help.
Services for Veterans
Information / Referrals: We can help you navigate the often complex Veterans Affairs Canada system by providing information about benefits and services, your rights and redress options, and by referring you to the right service for your needs.
Complaint resolution: We can help address your complaint if you believe you have been treated unfairly by Veterans Affairs Canada. Every attempt is made to resolve complaints quickly and informally.
Features
Disability Benefit Wait Times Update

In this update, we reviewed the wait times, disaggregated for service, sex and language, for the fiscal year 2021-2022. We found that while there has been notable improvement over the past year, VAC is still far from meeting their service standard...
Annual Report 2021–2022

Through our systemic reviews we continue to identify gaps in VAC programs and services that result in unfairness to Veterans and their families. Next year we have an ambitious workplan...
2022 Veterans Ombud Commendations Announced

November 30, 2020 – Ottawa, ON: The Veterans Ombud Commendation recognizes and honours the exceptional dedication, hard work and selfless motivation of an individual or group's contribution to Canada's Veterans and their families. This afternoon, Veterans Ombud Colonel (Ret'd) Nishika Jardine awarded these eight Commendations for 2022: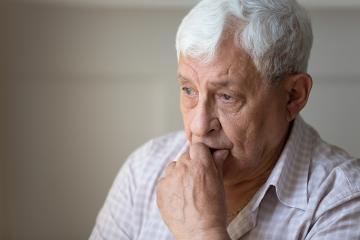 Eligible Veterans can apply to have home support and personal care services covered through the Veterans Independence Program (VIP).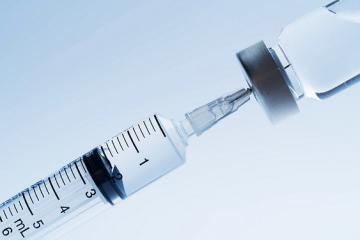 Sometimes an OVO investigation finds unfairness in VAC's decision process for medical expenses. How a policy is interpreted can lead to denial of coverage for treatments that otherwise might be covered. This was the case of a Veteran who contacted our office. 
Your Ombudsperson
Colonel (Ret'd) Nishika Jardine, Veterans Ombudsperson
Colonel (Ret'd) Nishika Jardine served almost 37 years as an officer in the Corps of Royal Canadian Electrical & Mechanical Engineers (RCEME). She enrolled in the Canadian Armed Forces (CAF) in Sault Ste. Marie, Ontario, in 1982 and graduated from the Royal Military College of Canada with a Bachelor of Science in Math and Physics.
She has served and led in Maintenance organizations with the Army in Canadian Forces Base (CFB) Gagetown, the Navy in CFB Esquimalt, and the Air Force at 19 Wing Comox. She commanded the RCEME School in 2008-2010. She was promoted to Colonel in 2014 and served one year as Director Armament Sustainment Program Management before her final posting as Deputy Commandant at Canadian Forces College. She completed her service in May 2019.
She has completed several important professional development courses including both the Army and the Canadian Forces Staff College programs. She also holds a Master's Degree in Defence Studies from the Royal Military College, and most recently earned the Chartered Director designation.
Other notable staff appointments include RCEME Officers Career Manager, Staff Officer to the Vice Chief of the Defence Staff, Program Officer National Security Studies Program, Deputy Project Manager Medium Support Vehicle System, and the senior staff officer responsible for the strategic sustainment of the Joint Task Force for Operation ATHENA in Afghanistan.
Since leaving the CAF, she has served on the Board of Directors of the Stevenson Memorial Hospital in Alliston, the Board of Governors of the Air Cadet League Ontario Provincial Committee, the Board of Directors of the Order of St. George, and the Board of Directors for the RCEME Museum and Heritage Foundation.